What if a senior no longer needs their life insurance?
In the summer of 2017, the State of Florida gave a jolt to the growing "Senior's Right to Know" movement in America – and all registered financial consultants need to be aware of these latest developments.
The Florida legislature passed an important piece of legislation that will likely encourage other states to increase consumer disclosure requirements to protect seniors who are considering making changes to a life insurance policy, such as the painful decision to lapse or surrender a policy. Florida has the highest percentage of residents over the age of 65 of any state in the U.S. and is often a leader in pro-consumer legislation that affects American seniors.
The new law, which worked its way through the state legislature as HB 1077 and was signed by Gov. Scott on June 26th, requires that "a life insurer shall provide an individual life insurance policyholder with a statement informing him or her that if he or she is considering making changes in the status of his or her policy, he or she should consult with a licensed insurance or financial advisor." This disclosure requirement must also provide the policyholder "that he or she may contact the department for more information and include a website address or offer location or manner by which the policyholder may contact the department."
This legislation is a major step forward in the Senior's Right to Know movement, which advocates for similar consumer disclosure laws nationwide. Proponents argue that seniors have a right to be made aware there are a number of alternatives to lapsing a life insurance policy and surrendering it back to the insurance company they should consider, such as:
Maintain the policy through loans, using the policy or its cash surrender value as collateral.
Seek an accelerated death benefit.
Convert the policy to a long-term care health insurance policy.
Assign the policy to someone else as a gift or to a non-profit organization as a charitable contribution.
Sell the policy through a life settlement transaction.
Seniors Have Options
Of these options, a fast-growing trend in the marketplace is the life settlement transaction, a category that soared by 47 percent in 2016, according to The Deal. A life settlement is the sale of an existing life insurance policy to a third party for more than its cash surrender value but less than its net death benefit. In a life settlement, the policy's owner transfers ownership of the policy in exchange for an immediate cash payment.
Many financial consultants don't realize that life insurance is personal property, so your clients can sell it just like any other property they own. Each year, more than $140 billion worth of life insurance owned by Americans over the age of 65 is lapsed or surrendered back to the insurance companies that sold the policies – mostly from a lack of knowledge that an unneeded or unaffordable policy may be sold.
Candidates for life settlements are typically aged 70 or older, with a life insurance policy that has a death benefit of more than $100,000, although policies of all sizes owned by seniors of all ages may be sold if there are health problems involved. Depending on characteristics of the policy and the health circumstances of the insured, on average, policy sellers receive anywhere from four to seven times the amount of the policy's current cash surrender value.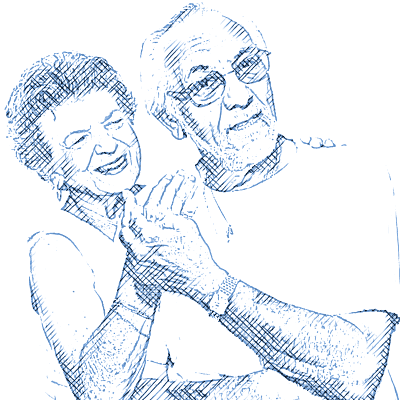 Life Settlements as Financial Planning Option
There are a variety of factors that are driving the importance of life settlements as part of the holistic financial planning process.
First of all, the financial landscape has changed significantly over the past decade. Sustained low interest rates have made it more difficult for investors to generate income, while more volatility in the equity markets has made seniors gun-shy about banking on predictable returns from stocks, bonds and other traditional investments. The result is that the psychology of seniors is fragile, even to the point that one survey found more than three in five said they fear depleting their assets more than they fear dying.
Second, seniors are becoming increasingly well-informed about life settlements as a possible supplemental retirement income strategy. This growing awareness makes it inevitable that a wider swath of financial consultants will be asked about life settlements by seniors seeking to find out if they are viable financial planning options for them to consider.
Third, there is a growing chorus of voices calling for more pro-active and transparent disclosures about life settlements. Developments in some state legislatures – such as Florida – portend that life insurance carriers may eventually be obligated to inform clients about the life settlement option for policies that are determined to no longer be needed or affordable, prior to lapsing the policies. This Senior's Right to Know movement may eventually create a duty to inform for consumer advisors, so financial consultants who seek to be ahead of the curve are already engaging in more pro-active consultation with seniors about their life insurance assets.
Conclusion
For most seniors, the decision to purchase a life insurance policy came down to this basic idea: they were trying to provide financial relief for their loved ones in the event of their untimely death.
Today, however, many seniors are in a different place than when they first purchased their life insurance policies. For many, their kids have turned into adults and have begun their own families, assuming the personal financial responsibilities that each generation of parents has to provide for their own kids. For others, their income has tapered off in retirement, transforming those annual premiums that were once just another expense in the family budget into a financial burden.
Regardless of the reasons, if your client decides that they no longer need or can no longer afford their life insurance policy, they have a right to know they have options to consider for what to do with that policy.